Join the #PIechallenge to raise awareness of PI (Primary Immunodeficiency).
Bake a homemade pie, post a photo on social media with the tag #PIechallenge and challenge friends to do the same.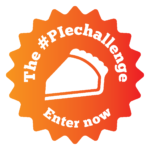 Be creative with your pies. The best 3 pictures will be judged through social media and awarded prizes! You have until March 14 to enter the contest.
Lastly, for every pie baked,  Donate $5  for a good cause.

Prizes for the best pies…… Read more